San Jose, California — Bright Computing, the leading, vendor-independent provider of management solutions for clusters and clouds, today announced support for the new NVIDIA® Tesla® K80 dual-GPU accelerator. This adds the latest technology from NVIDIA to the list of GPUs Bright Cluster Manager has been provisioning, monitoring and managing since 2010. The new capability is available immediately.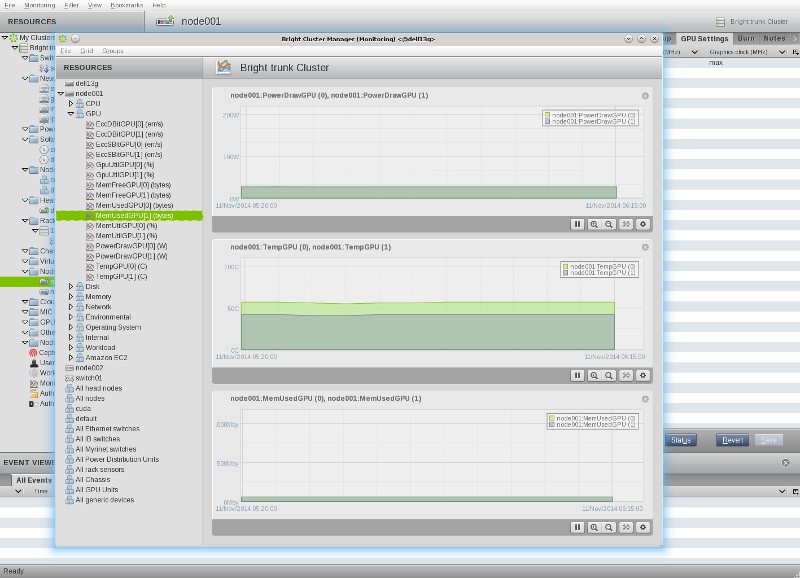 Bright Cluster Manager now collects metrics, and includes health checks, specific to the NVIDIA Tesla K80 dual-GPU accelerator. Bright's Cluster Management GUI (CMGUI) provides direct access to newly enhanced NVIDIA GPU Boost™ technology by setting clock speeds for individual GPUs, plus logical or physical groups of GPUs. Bright's support for CUDA 6.5 is also immediately available for the NVIDIA Tesla K80 accelerator.
"Bright Computing makes it an ongoing practice to incorporate the latest enhancements in GPU technology into its products," stated Bright Computing CTO, Martijn de Vries. "Through updates to Bright Cluster Manager 7, customers can seamlessly receive support for the NVIDIA Tesla K80 GPU."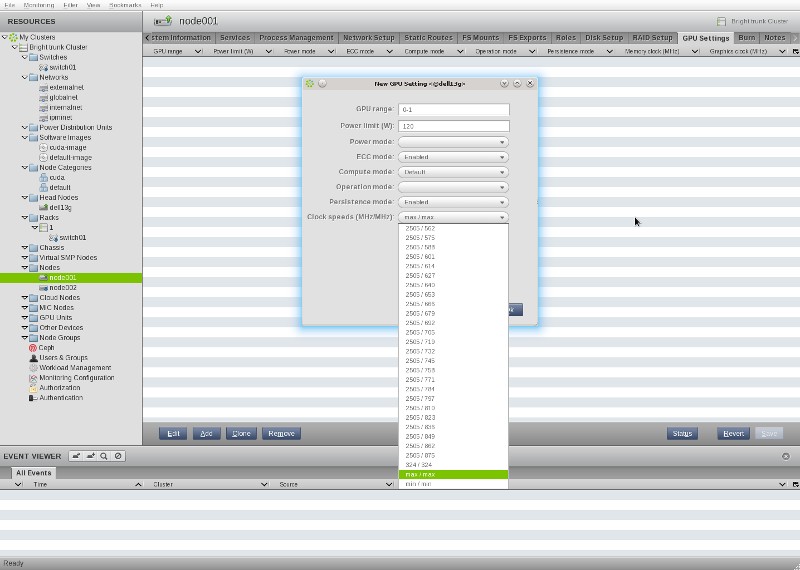 "Bright Computing has a strong track record of supporting the latest developments in GPU hardware and software," said Duncan Poole, strategic alliances manager for Accelerated Computing at NVIDIA. "Bright Computing customers have had access to CUDA 6.5 for over two months. Now they can use this latest release of the toolkit with the newly available NVIDIA Tesla K80 dual-GPU accelerator."
The Tesla K80 dual-GPU is the new flagship offering of the Tesla Accelerated Computing Platform, the leading platform for discovery and insight at scale, providing hardware, software and an extensive supported ecosystem for GPU-accelerated applications in the data center. It delivers nearly two times higher performance and double the memory bandwidth of its predecessor, and 10 times higher performance than today's fastest CPU on hundreds of applications.
Bright Cluster Manager delivers a comprehensive and integrated solution for provisioning, monitoring and managing clusters and clouds with this latest accelerator alongside previous-generation GPUs as well as CPUs. Bright is a comprehensive management solution for departmental clusters and clouds that scale to TOP500 and Green500 supercomputers.
About Bright Computing
Bright Computing is transforming the way clusters are managed in the modern data center. Founded in 2009, Bright's award winning cluster management software lets users monitor and build clusters of any size that are easy to provision, operate, monitor, manage, and scale. Bright partners include Amazon, Cisco, Cray and Dell. Customers include Boeing, NASA, Roche, Stanford University and the Tokyo Institute of Technology. Bright's technology is running in over 500 data centers all over the globe. Bright has been recognized as a Red Herring Top 100 company and a Deloitte Rising Star winner, and was named Bio-IT World's "Best of Show."
Pictures and screenshots of Bright Cluster Manager
http://www.BrightComputing.com/Press-Center
For more information
Bright Computing, Inc.
Mr. Lionel Gibbons
2880 Zanker Road, Suite 203
San Jose, CA 95134
USA
Tel: +1 408 337 6076